Medal for the Climate Classic 2023
On Monday 19 June 2023, nearly 1,500 sustainable cyclists cycled along the coastline created in the Netherlands if the sea level rises too far. A coastline that as far as Cycling 4 Climate is concerned should never become a reality.
We can't wait any longer to call attention to the rising sea level and its consequences for the entire Randstad and some 9 million Dutch people, among others. Last century, the sea level already rose by 20 centimetres. This century, another 80 centimetres threatens to be added. We must prevent that at all costs.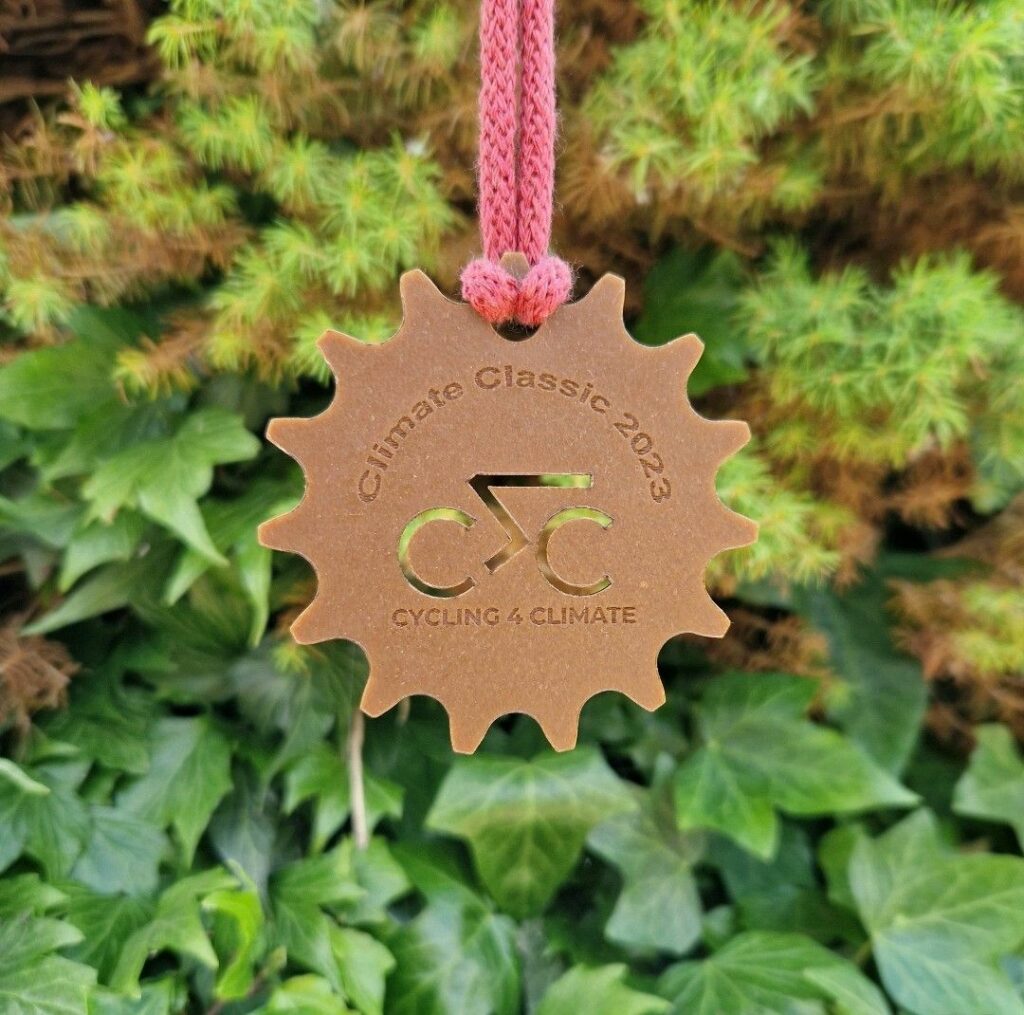 Jan Wullink of "Duurzaam Sport" created a completely CO2 neutral medal for all participants in this beautiful event
Through laser engraving, 1500 medals were produced with no negative effect on our environment.
More information: www.Eerlijkvakwerk.nl
BioPanel is a sustainable, circular and biodegradable plastic sheet material that is suitable for many different applications. BioPanel consists of 100% biobased materials with components such as industrial hemp and a thermoplastic biopolymer of lactic acid (PLA). These are rapidly renewable vegetable raw materials, which can largely be produced locally. The production of BioPanel results in up to 99% less CO2 emissions compared to conventional materials. In addition, the use of BioPanel prevents residual waste.