BioPanel lends itself to various applications
As an environmentally friendly and circular sheet material, BioPanel is suitable for a variety of applications. The sheet material was originally developed as a sustainable and eco-friendly alternative to aluminium and HPL sheet material for signage, route markings, information panels and billboards. BioPanel is suitable for both outdoor and indoor use. However, BioPanel's application possibilities go far beyond signing. Consider, for example, application in construction building and furniture. Moreover, the granulate used for BioPanel sheet material is suitable for injection moulding to create all kinds of shapes.  
BioPanel sheet material lends itself perfectly to apply in a bicycle signpost. For example, it has been used for the sustainable signposting of the F344; a new express cycle route between Apeldoorn and Deventer. Two cities that are part of the Cleantech Region, which aims to become the most sustainable region in the Netherlands.
Did you know that with one cycle sign made of BioPanel sheet material as shown, you already save approx. 16.6 kg of CO2 compared to a cycle sign made of aluminium sheet material.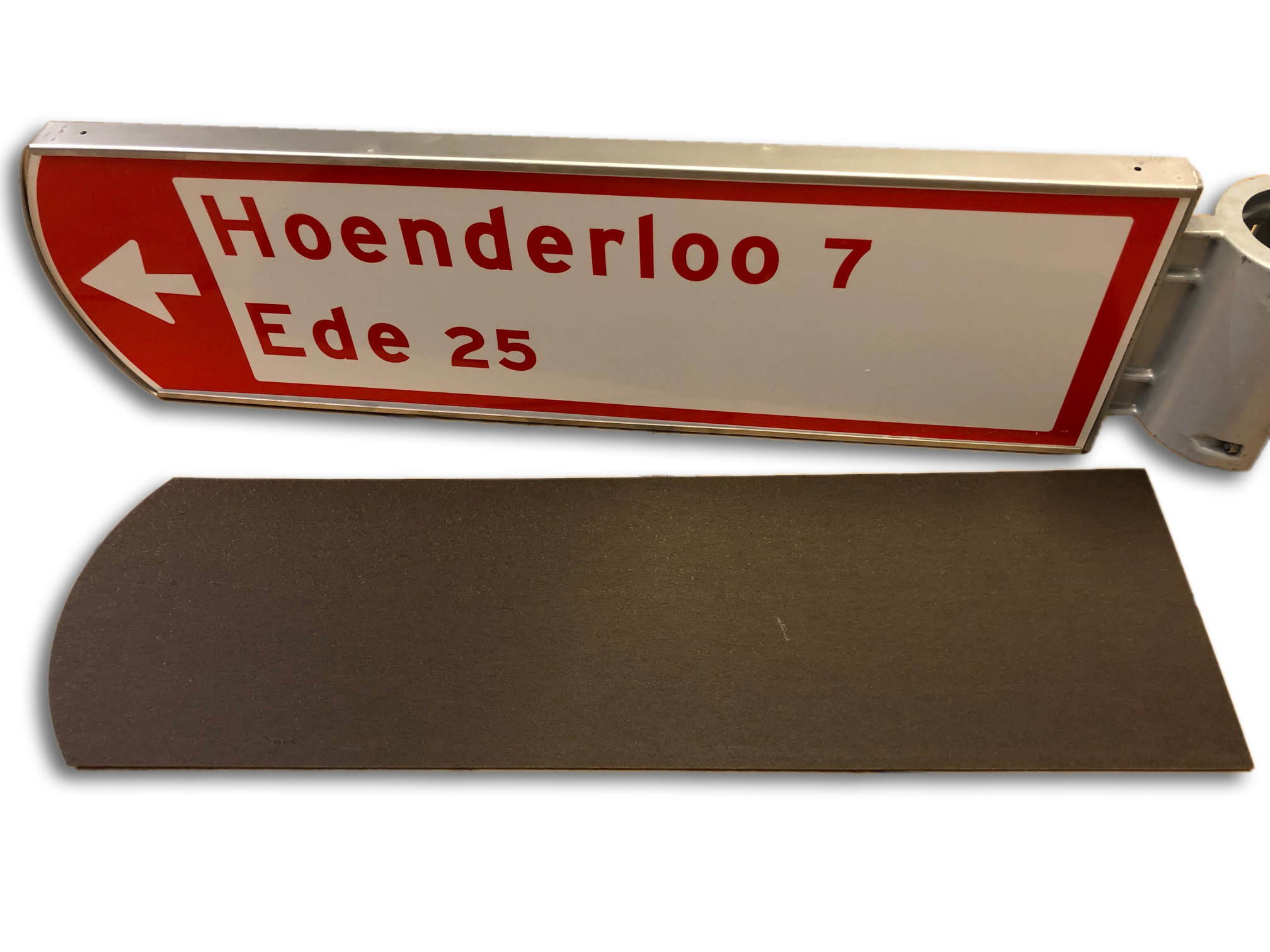 When you are walking or cycling, it gives a good feeling to know that a sustainable choice has been made for the (cycling) route markings. With BioPanel sheet material as the basis for route markings, you equip walking routes with a material comparable in strength to common HPL materials. Unlike HPL, BioPanel is 100% bio-based, contains no fossil resources and is recyclable and biodegradable at the end of its service life. Moreover, we guarantee a durability of at least 10 years. Right now, BioPanel is already showing the way at various regions in the Netherlands like the Veluwe, Groningen and Noord-Holland and Zuid-Holland.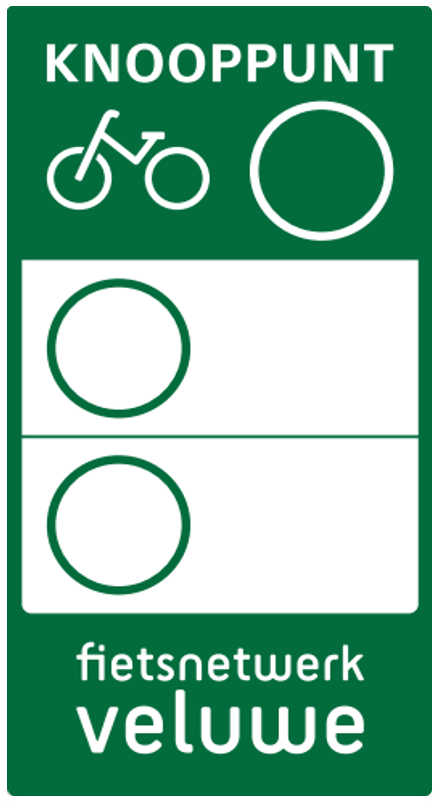 Did you know that the CO2 footprint of BioPanel sheet material is up to 88% lower than Trespa/HPL and up to 99% lower than aluminium sheet material.
Information panels based on BioPanel
When you are enjoying yourself in nature, it is of course a nice idea to know that an environmentally friendly choice has  been made for the information panels. With information panels based on BioPanel, you choose a bio-based material that consists of renewable, plant-based materials. The information panels are fully recyclable and have extremely low CO2 emissions. Moreover, information panels based on BioPanel sheet material are biodegradable at the end of their service life. This prevents residual waste.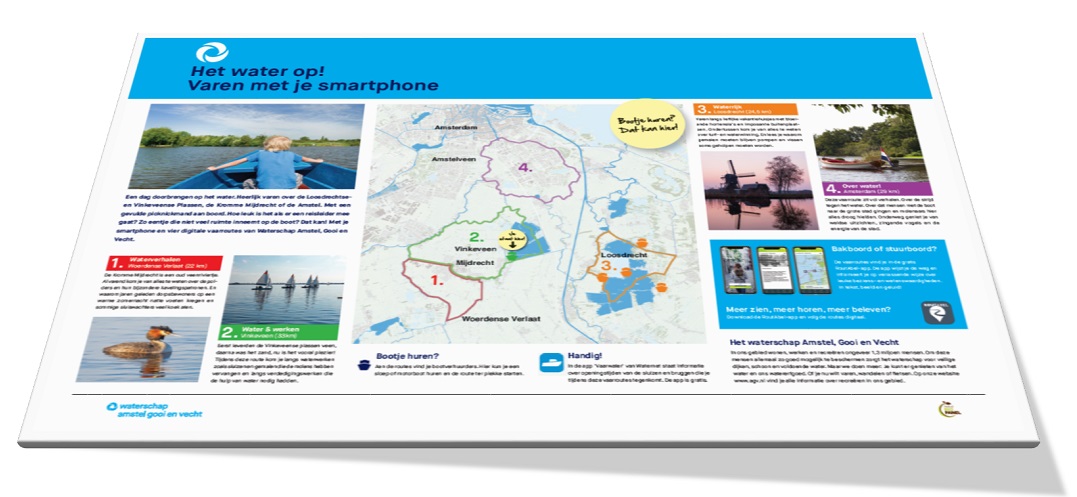 Did you know that one information panel made of BioPanel sheet material quickly saves 8 kg of CO2 compared to Trespa/HPL sheet material. That is comparable to driving 48km by car.
(Traffic) signs made of BioPanel
Many companies are making their fleets more sustainable by using electric cars. At the same time, companies still tend to opt for aluminium for parking signs. With parking signs based on BioPanel, companies take an extra step in their sustainability ambitions. And of course, BioPanel is also an environmentally-friendly and circular choice with minimal CO2 impact for other traffic signs, brokerage signs and other signage.  
Did you know that a parking sign made of BioPanel sheet material with a size of 400mm x 600mm saves about 11.3 kg of CO2 compared to a similar size parking sign made of aluminium.
BioPanel panels for your product or project
We produce BioPanel sheet material in a standard size of 2040x1020mm in thicknesses of 3mm and 6mm. If required, the sheet material can be combined to produce larger thicknesses. We can also saw or mill it to smaller sizes, in various shapes and provided with drill holes and various fastenings. For signing purposes, we can provide BioPanel with a printed PVC-free sign face. At present, we still do most of the milling and cladding ourselves, but if you are interested in larger volumes of panel material and have the right machinery to process it, we would be happy to get acquainted.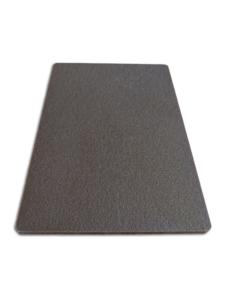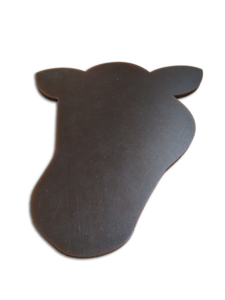 BioPanel also suitable for injection moulding
We produce BioPanel sheet material from our own developed granulate, which is also suitable for injection moulding. Gradually heating the granulate creates a homogeneous liquid mass with the same composition and temperature. By subsequently injecting the liquid mass in the right dosage into a mould and allowing it to cool under the right conditions and pressure, it hardens into the desired shape. Should you be interested in injection moulding with our granules, we would be happy to make your acquaintance!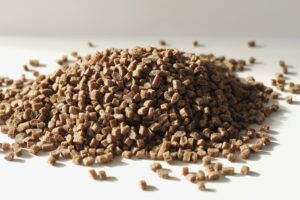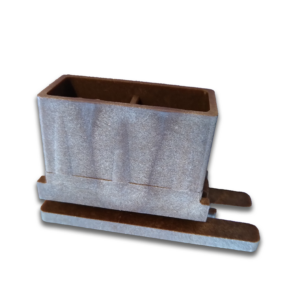 Want to know more about BioPanel?
We would love to help you! Leave your details and we will contact you as soon as possible for a further introduction. Of course, you can also contact us yourself. You can find more information on our contact page.
Have BioPanel in your hands yourself once to determine whether the material can do something for you. You can! Simply request a free BioPanel sample! 
The story behind BioPanel
Entrepreneurs Jeroen Drabbe and Fred van Schoonhoven have been realising sustainable route concepts for over 15 years. In the absence of a sustainable alternative to plastic (oil based) or aluminium signs, they started in 2018 to develop  a truly sustainable solution. Not just circular, but also CO2-neutral, biodegradable and free of mineral raw materials, such as bauxite, oil and lime. This was the starting point for the development of BioPanel.